Felicity Sidwell - Paintings That Take You There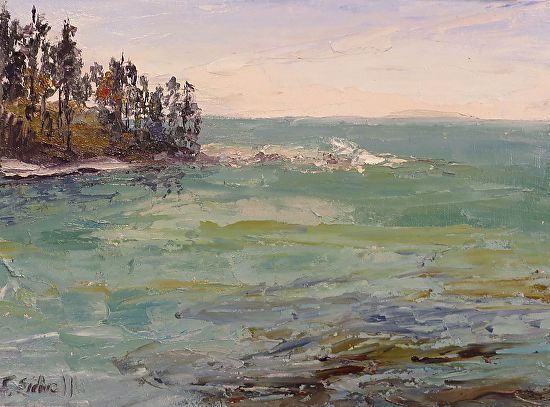 Felicity Sidwell lives and paints on the coast of Maine, with occasional forays to the southwestern desert for a complete change of atmosphere. She loves to be out in nature in all seasons of the year and share that joy through her painting.
ARTIST'S STATEMENT
I am fascinated by the effect of changing light on our perception of mood in a landscape.
The muted colors of a summer haze, the energy of a bright sky on a clear, windy day, the peaceful golden light of fall on the salt marsh, and the shapes and colors of the frozen bay in winter. Painting on location, "en plein air" and in studio work is a constant challenge and delight as I attempt to capture the essence of a scene and communicate that feeling.